For many, it's not that easy to get out, with age, illness, infirmity or simply circumstances which may prevent you from visiting a store to be properly measured and fitted. Janice's main aim in starting Janice Rose Lingerie was to create a mobile service for groups who are unable to visit a store or a bra fitter in person.
Janice will bring her mobile consultation service and pop-up shop to nursing and care homes within the Nottinghamshire area and is keen to be as accessible as possible to you. Where there are groups of ladies all wanting fittings, she has been overwhelmed by their positive response, finding it very satisfying to fit women with comfortable and suitable bras in the comfort of their own surroundings.
Gift Vouchers NOW Available via our Showroom!
Gift Vouchers are not just for Christmas or Birthdays!
Now you're able to purchase a gift voucher for a friend or loved one to allow them to choose their own lingerie, in-store. We have denominations of £5, £10, £20 and £50 so you can choose whatever amount you please.
Contact us at 01636 822003 or email janiceroselingerie@mail.com for further details or to make an order.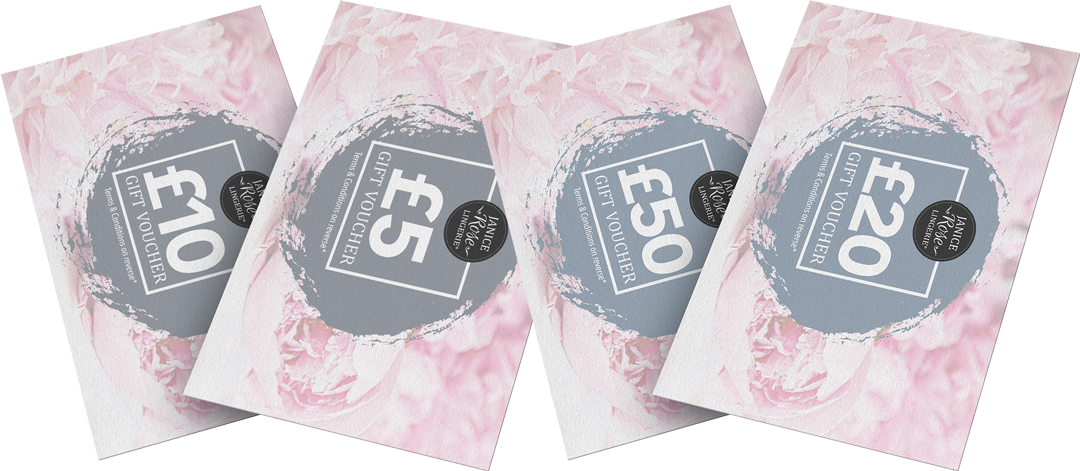 Book a consultation today
To confirm your online booking we charge £10, however if a purchase is made, the £10 is deducted off your total purchase. 
If consultations need to be cancelled, please call the showroom on 01636 822003 and we will gladly rearrange it for you. Please note, rearranged consultations will need to take place within three months of the original consultation. Our last consultation is 4pm.